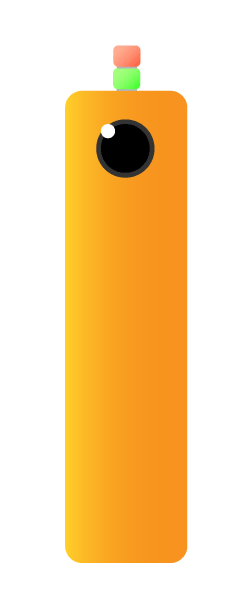 Your solution for automatic dock controls​ in factories and warehouses
Your solution for automatic dock controls in factories and warehouses
Identify 100% of your pallets in real time, without stopping during loading/unloading, for guaranteed traceability and quality!
Why choose
VERSA Dock Gate?
Do you want to automatically check the destination of your pallets in the warehouse or to the carriers to minimize the risk of error?
Thanks to the VERSA Dock Gate, control and trace 100% of your pallets automatically and in real time.
VERSA Dock Gate,
how does it work?
There are numerous benefits of VERSA Dock Gate for your business:
Increase productivity by identifying all the elements of a shipment.
Visualize your shipping and receiving data, and the progress of the shipment thanks to an adapted follow-up.
Act in real time, when the error can still be corrected, thanks to immediate alerts: your pallets arrive at the right recipient at the right place.
No more disputes… and Versa Portal's proof of quality at all times.
Reduce transportation costs on average by 20%.
VERSA Dock Gate is a unique machine for dynamically controlling and tracking loads and unloads. By eliminating the downtime of the trucks, the controls are done in a much more agile way for increased efficiency.
If you wish to equip your warehouse with VERSA Dock Gate, do not hesitate to ask for more information via the contact form at the bottom of the page.
A VERSA Dock Gate
that suits you!
Choose the VERSA Dock Gate version that suits you best. 
Option 1D

 

Option 2D

 

Truck Identification Option

 

Mobile Option… and many others.

 
From command picking to the Supply Chain as a whole