Dispute-free distribution by automating traceability and quality monitoring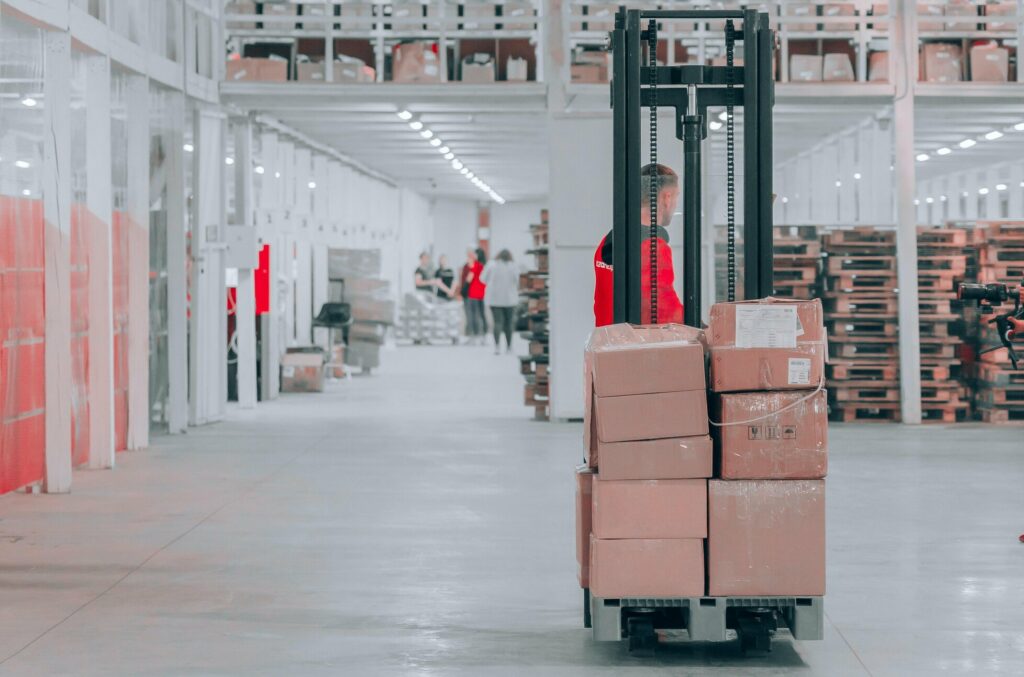 More than 30 years of expertise in distribution 
Distribution is part of Versa's core DNA. Working from end to end in the supply chain, to trace and optimize processes, is indeed our specialty. 
Today, Versa knows how to trace at the product or item level, from the batch number to all levels of the process: from package contents to pallets, from receiving/shipping to order picking, we have a product that meets your needs. The Versa system ensures that the right goods are in the right package, that packages are associated with the right orders and pallets, and that pallets are shipped to the right address. 
With our various Versa Gates, you can check your packages or pallets in seconds, saving you the human costs of flashing and disputes. 
MULTI-SECTOR FOR MORE THAN 30 YEARS
Solutions dedicated to the distribution sector 
– Automatic pallet reception and checks without stopping the driver
– Automatic checking of parcels on pallets
– No more paper for the administrative phases of unloading and dock management
– Integrated systems for every configuration : transition/conveyor, filming machine, in a doorway…
– Real-time exchanges with the various ERPs, WMS, TMS, after-sales service, order preparation and stock entry applications : Dynamics, SAP, Sage X3, internal Agrostar ERP under AS400, Infologic, Vif, etc…
– Dynamic quality control (DLC, DLUO, Dimensions,…)
– Loading of pallets and containers without loss of flashing time or stopping of the driver.
– Quality control of the labels and the condition of the cartons before departure
– No paper for the administrative phases of loading and dock management
– Automatic pre-checking of parcels on pallets
– Automation of quality controls
– Formalisation with multimedia proof of exchanges
– Agility for flow increases without a strong increase in subcontracting
– Real time monitoring
– Multimedia evidence to eradicate litigation
– Follow-up of conformity/orders, date contracts, returns,
CSD, palletisation scheme
– Reduced need for square metres to prepare virtual trailers
– Optimisation of square metres
Streamline the flow of goods by automating traceability and quality control
Quality, traceability and end-to-end optimisation in production and logistics in compliance with health standards
Traceability and quality control are automated from start to finish.
In the food industry, control of compliance with health rules and requirements
Proof of quality
Smooth flow of goods
Control of compliance with orders and dispatches
Dynamic allocation of resources in reception, order preparation and loading
Decrease in trailer dock times
Optimising peak load management phases
Eliminates costly checking and flashing times at each stage
Automatic checks in a few seconds of orders, conformity, contracts, returns, DLC, etc… by instant reading of the codes of goods, parcels, pallets, etc…
Traceability to the parcel or even to the article
The end of the long times to deal with disputes
Traceability to the SSCC, to the batch number, or to the article at all levels of the process :
– Pallet check on receipt
– Pallet inspection at stock entry / packaging exit
– Pallet control in order preparation / picking
– Pallet check before dispatch
Guarantees :
– The right goods in the right package
– Good parcels associated with good orders and pallets
– Good pallets and goods at destination : warehouse, trailer, truck, container, etc.
multi-sector for over 30 years
Production agility according to regulatory constraints
– Automatic reception of pallets and checks without stopping the driver
– Automatic verification of packages on pallets
– Elimination of paper for the administrative phases of unloading and dock management
– Systems integrated into each configuration: conveyor belt, filming machine, in a doorway, etc.
– Real-time exchanges with the various ERP, WMS, TMS, after-sales service, order preparation and stock entry applications: Dynamics, SAP, Sage X3, Agrostar internal ERP under AS400, Infologic, Vif, etc…
– Dynamic quality control (use-by dates, dimensions, etc.)
– Loading of pallets and containers without loss of flashing time and without stopping the driver
– Quality control of labels and condition of cartons before departure
– Paperless loading and dock management
– Automatic pre-checking of packages on pallets
– Automation of quality controls
– Formalisation with multimedia proof of exchanges
– Agility for flow increases in strong increase of subcontracting
– Real time tracking
– Multimedia proof to eradicate disputes
– Follow-up of Conformities/orders, date contracts, returns in dates, DLC, palletisation scheme
– Reduced need for square meters to prepare virtual trailers
– Optimisation of square metres