Real-time operational excellence combined with end-to-end quality and traceability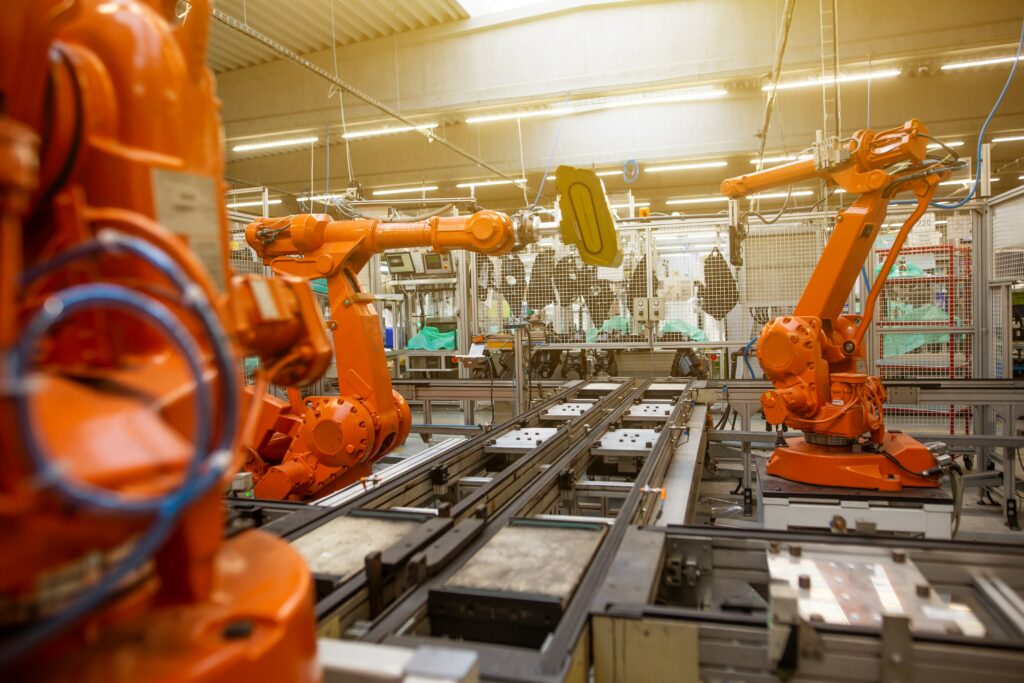 Operational excellence for Industry 4.0
Competitiveness, attractiveness, sustainability… Industry 4.0 today faces many challenges that Versa can support you with its expertise. 
In order to achieve end-to-end operational excellence on your production line, Versa can now drive, automate and control your entire assembly line in real time. 
From component traceability to interfacing with your industrial robots and technical data management, Versa will always offer you the solution best suited to your activity. 
MULTI-SECTOR FOR MORE THAN 30 YEARS
Solutions at the heart of Industry 4.0 
– Real-time interface with line PLCs.
– Unit process traceability (unit/part measurement,
component traceability).
– Management of technical data (acquisition of
measurements, nomenclature)
– TRS
– Control of an extrusion line, regulation, management of a
product base
– Control software for fluid filling machines
– Control and regulation application for hydraulic
control bench
– Interfacing with industrial robots
– Automated assembly systems on vehicle assembly lines
– To make the flow of goods smoother and faster
– Decrease buffer stocks
– Synchronous optimisation of production and
logistics times
– Respect the quality specifications (DLUO, DLC, …)
From order picking to the entire supply chain
At the heart of Industry 4.0: Example of an automotive supplier.
– Real-time control of production and assembly lines
– Anticipation of fluctuations
– Real-time correction of deviations with their follow-up
– Modernisation or revamping of obsolete production lines and their automation systems
multi-sector for over 30 years
Solutions tailored to your business
– Real-time interface with the line's PLCs.
– Process unit traceability (unit/part measurement, component traceability)
– Technical data management (measurement acquisition, nomenclature)
– TRS
– Control of an extrusion line, regulation, management of a product base
– Control software for fluid filling machines
– Control and regulation application for hydraulic test bench
– Interfacing with industrial robots
– Assembly automation on vehicle assembly lines
– To smooth and accelerate the flow of goods
– To reduce buffer stocks
– To optimise production and logistics times in a synchronous manner
– To respect quality specifications (DLUO, DLC, …)