Gain a better ROI by Rental or Investment ?
Best ROI in Rental or Investment?
Reenforce automatic data collects
Eliminate paper format in your factory floor
Eradicate double and triple ERP input
Digitize your production in a delay of few weeks without heavy investment
Take action as soon as possible on gaps to avoid production loss or rejection
Prove fabrication quality in a transparent way
Identify delta in connection with bill specifications
Know rapidly impacts in case of production contingencies 
Control traceability during assembly/disassembly
Guarantee real time traceability, no matter which factory floor contingencies
A generic foundation resulting from customer experiences and our vision of evolution 4.0

A process of continuous functional improvement

Investment agility based on priorities
Flexible specific developments
A link with the roadmap of operational intelligence and excellence workstations for real-time monitoring of quality, traceability, and synchronization with automation and robots.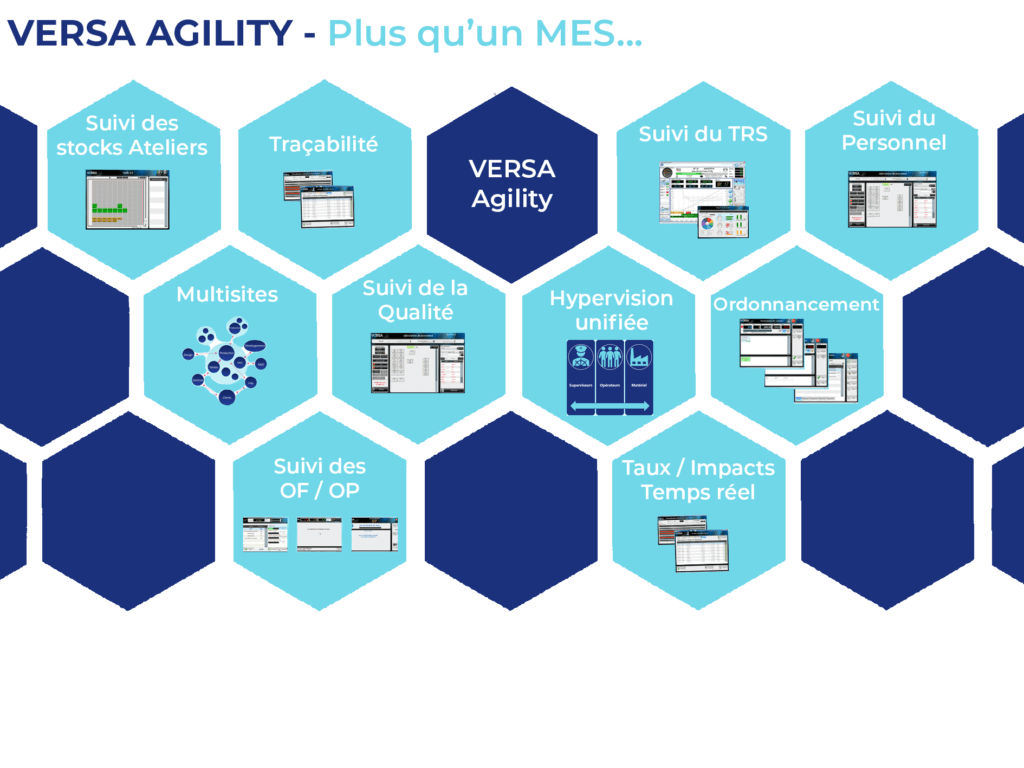 Revamping or online adaptation :
VERSA proposes to study and carry out all the necessary operations for the replacement of automation of obsolete technology, or of efficiency becoming insufficient.
We have a rare experience in this type of operation thanks to different interventions, Revamping is therefore carried out in very short time in order not to disrupt production.
On-line supervision and piloting or control command system :
Versa designs and implements systems for manufacturing processes whether in continuous mode or in Batch mode.
The systems play a key role in the performance of production units by guaranteeing safety, operating time and control of associated costs.