Gain a better ROI by Rental or Investment ?​
Gain a better ROI by Rental or Investment ?​
Reduce resources and time required for loading and unloading
Delete your returns and disputes
Automate quality control, traceability and evidence archiving
Automated control and traceability in a few seconds with no long barcode decoding times and use of scanners and handhelds !
Optimization of time, resources and square meters used for controls and loading / unloading
Agility in the use of resources, and in absorbing peak workloads without costly recourse to temporary workers.
Customer satisfaction guaranteed by the excellence of the order preparation and dispatch / reception operations.
Elimination of the long manual time spent searching for proof of the quality of order preparation, loading and unloading
Preservation of evidence of the quality of the supply according to legal and business needs
Detect errors with Pallet Gate in just a few seconds: the assurance of smooth flows without overloading the company's teams.
Gain time and quality of loads and unloadings without stops of forklift operator. Dock Gate help you to optimise your time, your square meters and your resources.
VERSA SUPPLY LOGISTICS allows you to digitize and automate your Supply Chain and Logistics operations.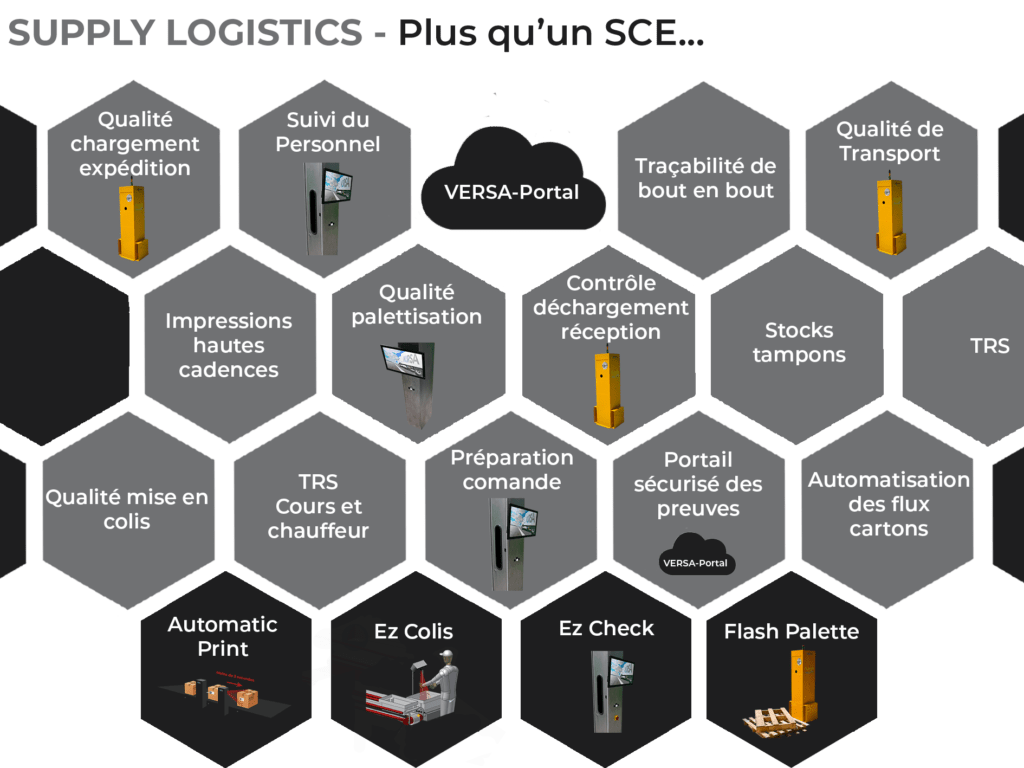 Adjust your ROI by opting for our modular Versa Supply Logistics offer
Choose your unit according to your needs and priorities
Complete your needs with other modules now or in the future
From command picking to the Supply Chain as a whole