Automate quality control and traceability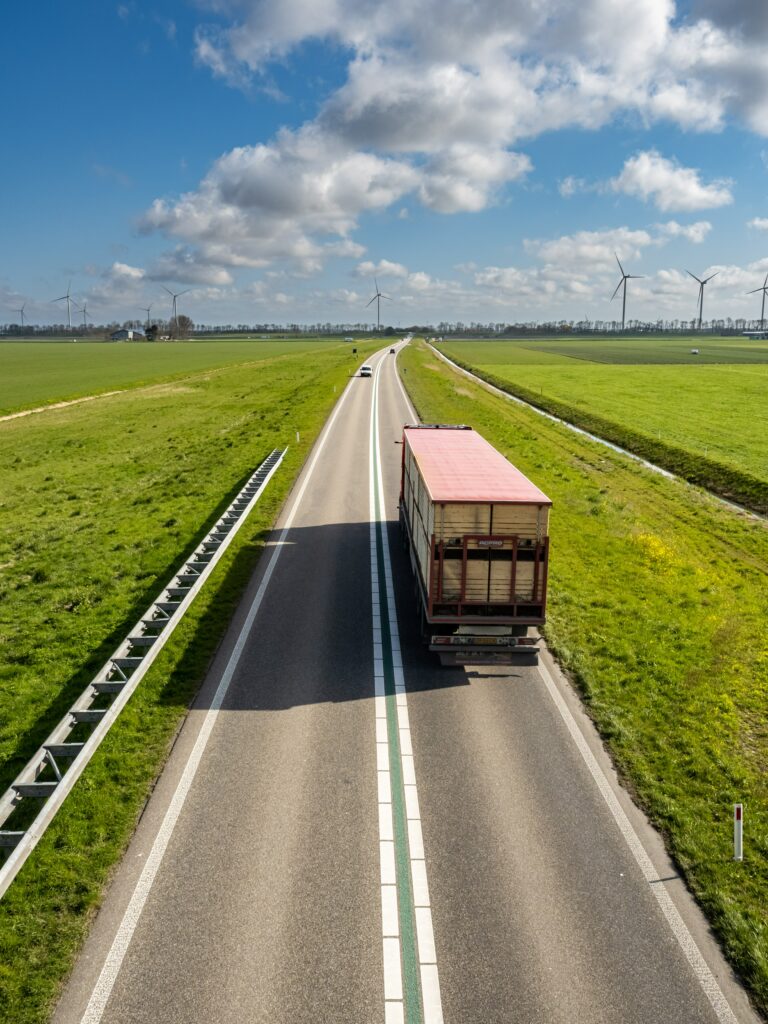 A transport sector in full mutation 
Digitalization, traceability, last mile logistics, acceleration of flows… the Transport sector has been facing many transformations in the last few years. 
Versa has therefore developed several specialties in order to be at the heart of Supply 4.0 and to support its transport customers in the most efficient way possible. 
From the unit of merchandise to the pallet, Versa knows how to organize end-to-end traceability, quality control, tracking of your shipments/receipts of merchandise and claims management. Choosing Versa as your partner is the guarantee of having the right goods in the right package, the right packages associated with the right orders on the right pallets and the right pallets and goods at their destination (warehouse, trailer, truck, container…). 
We are also able to absorb your peaks of activity so as not to strongly increase your recourse to subcontracting, to fluidify your flow of goods sufficiently in order to eliminate intermediate stocks and to reduce the number of docks necessary. 
With Versa, relaunch your supply and logistics at the heart of 4.0 with an expert team! 
MULTI-SECTOR FOR MORE THAN 30 YEARS
Our solutions for your platforms 
– Acceleration of incoming and outgoing flows
– Non-stop checks on goods
– Reallocation of square metres of shipment preparation space into storage areas
– Automatic pallet reception and checks without stopping the drivers.
– Automatic checking of parcels on pallets
– Digitisation of the various administrative phases of unloading and dock management
– Integrated systems for every configuration : on transitic/conveyor, synchronised with the filming machines, in a doorway, etc.
– Real-time exchanges with the various ERPs, WMS, TMS, after-sales service and order preparation applications in charge of stock entries and order preparation : Dynamics, SAP, Sage X3, Agrostar ERP internal AS400, Infologic, Vif, etc…
– Dynamic quality control (DLC, DLUO, Dimensions,…)
– Loading of pallets and containers without loss of flashing time and without stopping the driver.
– Quality control of the labels and the condition of the cartons before departure
– Digitisation of the various administrative phases of loading and management of the quays
– Automatic pre-checking of parcels on pallet
– Automation of quality controls
– Formalisation with video proof of the exchanges
– Agility for flow increases without a strong increase in subcontracting
– Real time monitoring
– Video or photo or other evidence to eradicate disputes
– Follow-up of conformity/orders, contracts and dates, returns in dates, DLC, palletisation schemes
– Reduced need for square metres to prepare virtual trailers
– Optimisation of square metres
Relaunch your supply and logistics at the heart of 4.0
Automate quality control, quality monitoring and traceability
In the heart of Supply 4.0
Traceability and quality control are automated from start to finish:
– Elimination of costly control and flashing times at each stage
– Automatic checks in a few seconds of orders, conformities, contracts, returns, best-before dates, etc… by instant reading of merchandise, package and pallet codes
– Securing your receipts and shipments
– Traceability to the package or even to the article
– The end of long delays in dealing with disputes
Traceability to the SSCC, to the batch number, or to the article at all levels of the process:
– pallet control at reception
– pallet control at stock entry / packaging exit
– pallet control during order preparation / picking
– pallet control before shipping
The guarantee of :
– the right goods in the right package
– the right packages associated with the right orders and pallets
– the right pallets and goods at their destination: warehouse, trailer, truck, container
multi-sector for over 30 years
Production agility according to regulatory constraints
– Acceleration of incoming and outgoing flows
– Non-stop checks of goods
– Reallocation of square metres of shipment preparation to storage areas
– Automatic reception of pallets and checks without driver stops
– Automatic verification of packages on pallets
– Digitisation of the various administrative phases of unloading and dock management
– Integrated systems for each configuration: on a conveyor belt, synchronised with filming machines, in a doorway, etc.
– Real-time exchanges with the various ERP, WMS, TMS, after-sales service and order preparation applications in charge of stock entries and order preparations: Dynamics, SAP, Sage X3, Agrostar ERP internal under AS400, Infologic, Vif, etc…
– Dynamic quality control (use-by dates, use-by dates, dimensions, etc.)
– Loading of pallets and containers without loss of flashing time and without stopping the driver
– Quality control of the labels and the condition of the boxes before departure
– Digitisation of the various administrative phases of loading and dock management
– Automatic pre-checking of packages on pallets
– Automation of quality controls
– Formalization with video evidence of exchanges
– Agility for flow increases without a large increase in subcontracting
– Real time tracking
– Video or photo proof or other to eradicate disputes
– Follow-up of conformity/order, date contracts, return dates, DLC, palletization scheme
– Reduced need for square metres to prepare virtual trailers
– optimisation of square metres